of Business Communication takes place outside of email
Source: Verizon, 2023 Data Breach Investigations Report
of cyberattacks leveraged identity-based techniques to compromise legitimate credentials
Source: Crowdstrike Global Threat Report 2023
average cost of most expensive attacks are initiated by malicious insiders
Source: IBM 2023 Cost of a Data Breach
Stop High Frequency and Costly Attacks


How Elevate Health Improved HCP Engagement with SafeGuard Cyber
How Pierce County's Accountable Communities of Health (ACH) organization reduces business communication risk in Microsoft Teams.
How Mperativ Secures Customer Data in Slack with SafeGuard Cyber
How an innovative revenue marketing platform secures their customer data when collaborating on Slack.
How Baird Enables Financial Advisors with Compliant Social Selling with SafeGuard Cyber
How a multinational independent investment bank and financial services company ensures that their wealth managers are compliant they engage with their clients on social media.
Prevent multi-channel attacks across your critical business communications.
Take the product tour to see how to gain visibility and stop high frequency and costly attacks.
Have questions after taking the tour?
Why Enterprises Need SafeGuard Cyber
Zero Trust
Extend Zero Trust to include human interactions across communication channels.
Digital Transformation
Enable hybrid work or greater business agility with new communication technologies that support innovation.
Regulatory Compliance
Mitigate regulatory risk in your business communications ecosystem while reducing oversight costs.

Unified Visibility
The only platform on the market to provide unified visibility across the entire communications attack surface, eliminating visibility gaps and saving security and compliance teams time and money by replacing siloed solutions.
With deep visibility into business communication channels – from Microsoft 365 email to Slack, Teams, Zoom, Telegram, and WhatsApp – security teams can detect and investigate risks in a centralized view.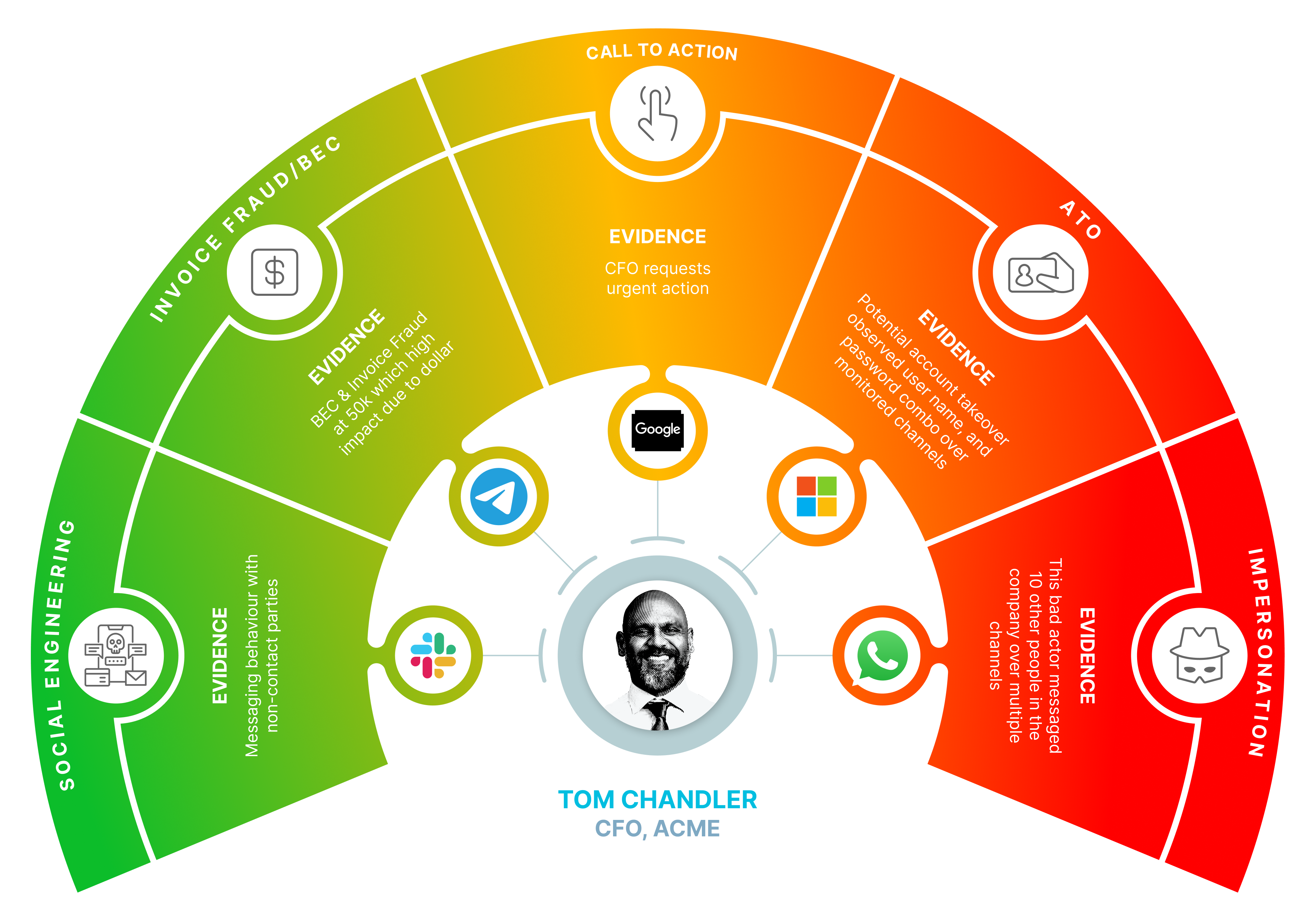 Contextual AI
The FirstSight platform is built on an ontological architecture that utilizes LLMs, behavioral analysis, social knowledge graphs, and generative AI, FirstSight incorporates domain-specific knowledge about the customer's enterprise.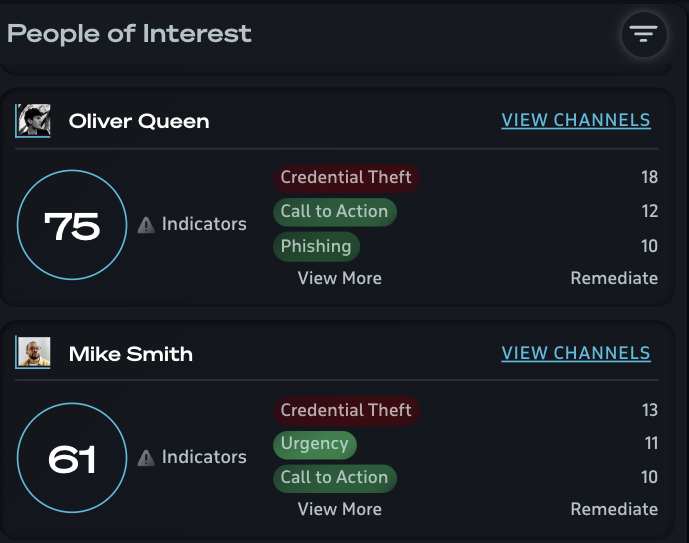 Impact Analysis
Enables resource-constrained organizations to effectively prioritize remediation of the biggest risks to an organization, ensuring the safety, integrity, and compliance of worldwide business communications.
Deployment Model
Easy-to-deploy SaaS based solution. Our API first deployment captures messages at the application level, making it a device agnostic solution. TotalPrivacy features maintain employee and company privacy.
SafeGuard Cyber's patented Natural Language Understanding protects 30 communication channels across 52 languages and is a product for uniform detection and response to communication threats, risks, and policy violations.
Take the 5-minute product tour.
Initiatives SafeGuard Cyber Supports
Our Customers