Sign Up, Engage, and Earn Prizes
Learn about today's cloud communication risks, download content, watch videos, and experience our one-of-a-kind wine and adversaries tasting in your very own work-from-anywhere spot.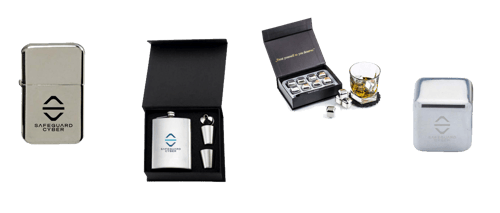 Watch our videos, learn about our platform, and understand why cloud apps like Zoom and Slack are better together with SafeGuard Cyber.


Download our latest content that explains in detail how to protect your cloud communication apps from ransomware.


Book a meeting with our Solutions Architects and learn why your current security tools may not be enough to combat social engineering, insider threats, and third-party risk on today's modern cloud apps.


Provide thought leadership and schedule an interview on our award-winning First Watch podcast and together with us, explore the intersection of security and digital transformation.


Download our wine and adversaries self guided tour of today's best wines while comparing them to the characteristics of some of today's most dangerous adversaries.
Sign Up for the Digital Experience