Executive Summary
This survey was conducted to learn more about how businesses rate their own security and compliance risks in the new digital reality of the workplace wrought by COVID-19 pandemic. In effect, we wanted to learn how businesses grade their adaptations to date, what gaps still exist, and how they are planning for the future.

The survey was conducted online, in mid-October 2020, among 600 senior enterprise IT and security professionals at companies with annual revenues between USD $100M to $1B+.
Key Findings:
There is a significant disconnect and tension between the perceived security and compliance needs and the level of organizational planning. Despite perceived digital risk around unsanctioned apps, ransomware attacks, securing various tech stacks, only 18% of respondents cite security as being a board-level concern.
1 in 4 respondents cite Executives' personal social media as being an area of risk.
The biggest security and compliance challenge is the use of unsanctioned apps (52%), followed by trying to monitor business communications in multi-regional environments (43%), suggesting global enterprises are seeing more friction in adapting processes to the new post-COVID digital workspace.
When it comes to purchasing new technology, 59% cite budget as the top concern, followed very closely by "impact on business outcomes" like revenue growth and agility (56%). Enterprises are juggling the twin demands of budget constraints and the need to drive business outcomes.
Organizational level at which security and compliance are critical concerns.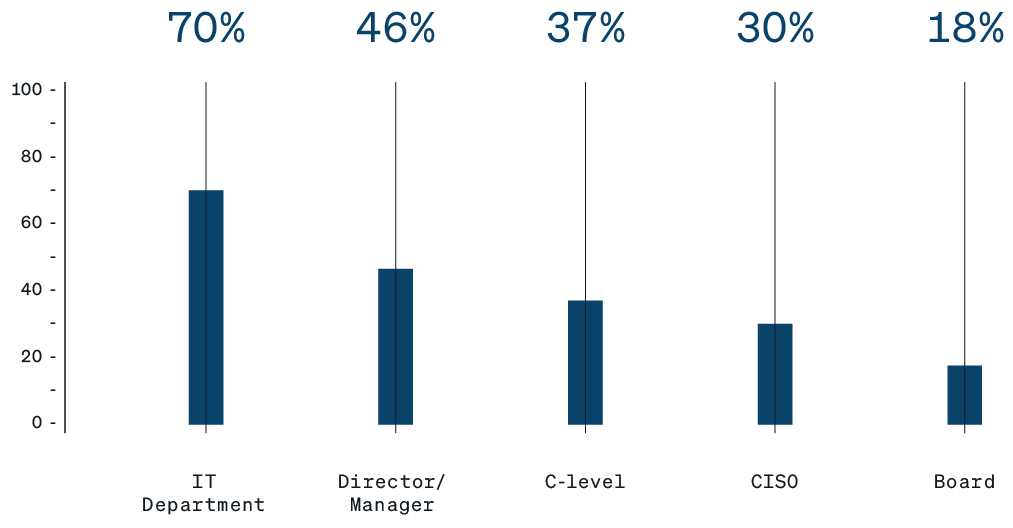 These technology stacks represent the most risk in organizations.

Biggest challenges to maintaining security and compliance in business communications.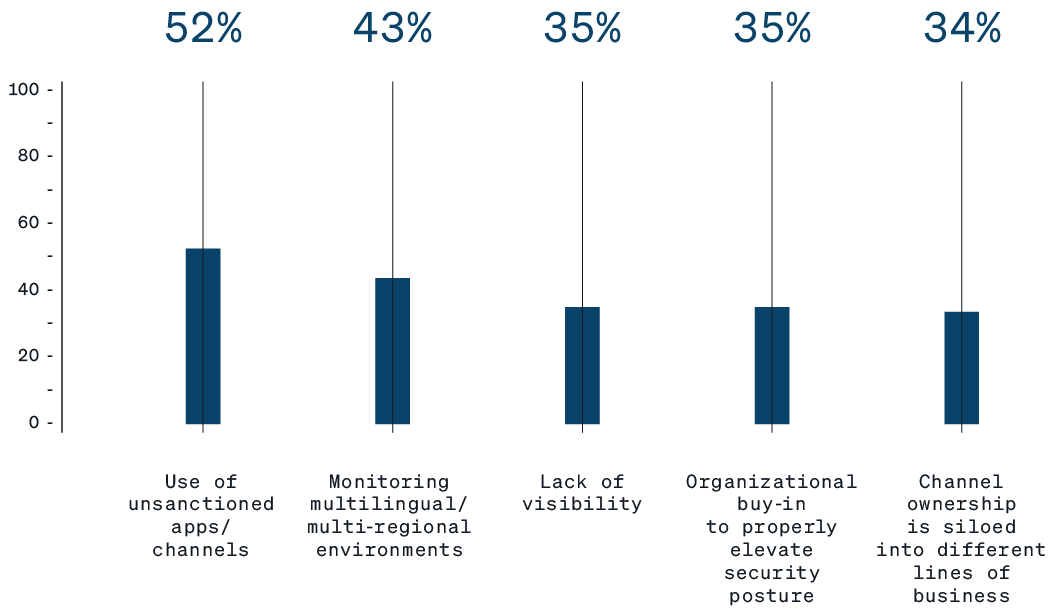 Biggest concerns when it comes to securing digital infrastructure.

How remote work has affected security protocols in your organization.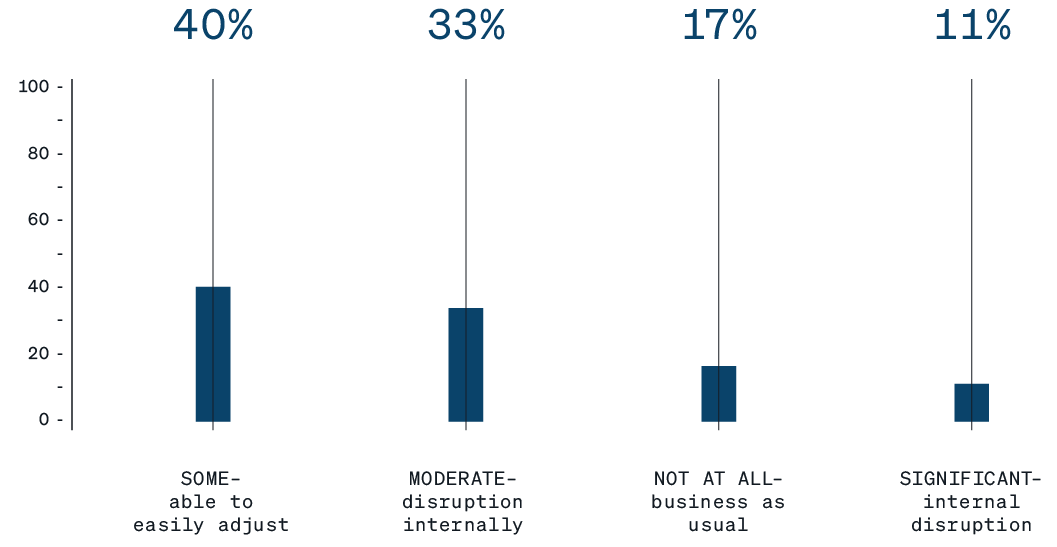 Effect of COVID-19 pandemic on your organization's plans for implementing new technologies.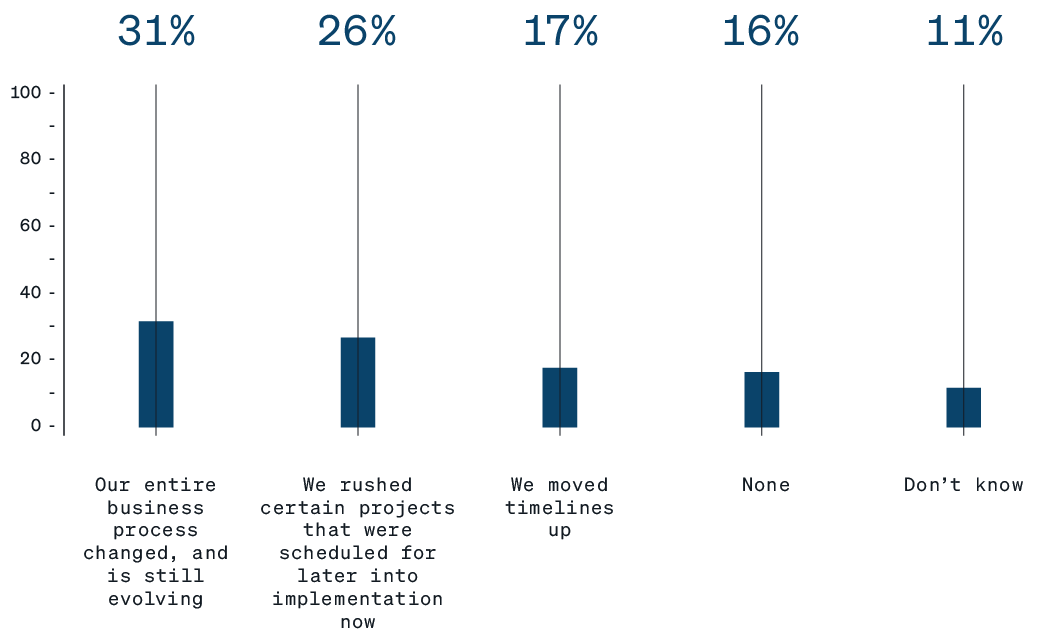 Top of mind issues when purchasing new technology.

Do you make use of AI tools to scale security and reduce costs through automation?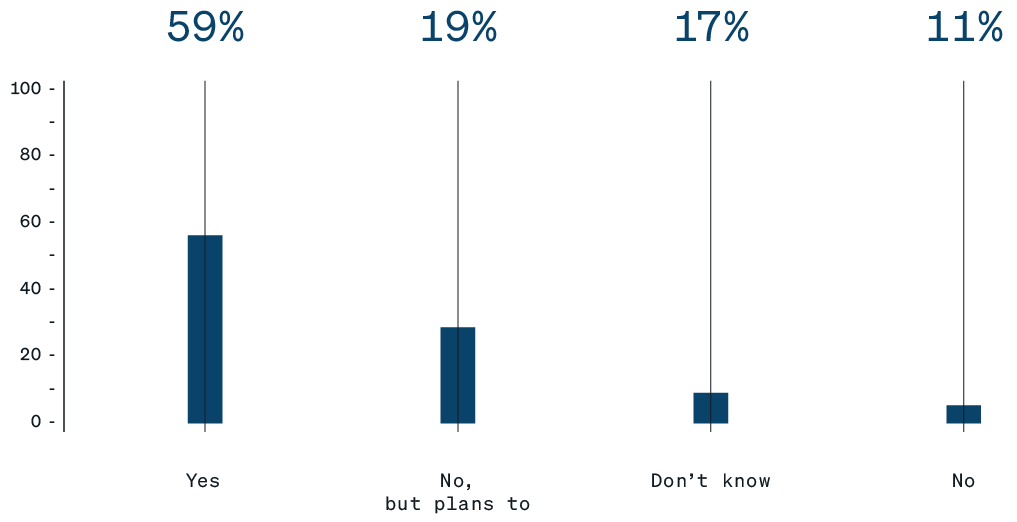 Final Words
Find out how you empower your organization to use modern communication channels securely and compliantly at scale. Gain visibility and reduce risk, so your teams can focus on what matters: driving business growth.
Secure Human Connections
Ready to see how SafeGuard Cyber secures modern communication apps wherever they exist?