Overview
This survey was conducted to learn more about how businesses are approaching the security imperative of digital executive protection. The survey sought to uncover the degree of oversight that is present, how companies are considering the security risks involved, and their organizational approach to risk management.

The survey was conducted online, from late December to early January, among 600 enterprise leaders across marketing, communications, and security management roles.
Key Findings:
Despite a strategic commitment to executive social media, and an awareness of the associated digital risks, enterprises are not doing enough to protect executives' accounts. Oversight is lacking, record-keeping often remains manual, and risk management is unevenly distributed.

All 600 respondents reported that their companies leverage executive social media accounts. For 56% of respondents, the role of executive communications will "increase in importance or priority" during 2021.

When it comes to cyber risks, 1 in 3 enterprises are most fearful of impersonation or fake accounts. 1 in 4 are most worried about the possibility of account takeover.

Enterprises recognize that the consequences of a cyberattack would be severe. In the event of a hack, 70% of respondents said their company would suffer brand or reputational damage. Half of respondents predicted potential risk to shareholder value.
What are your goals for executive social media use?

Who owns responsibility for executive communications?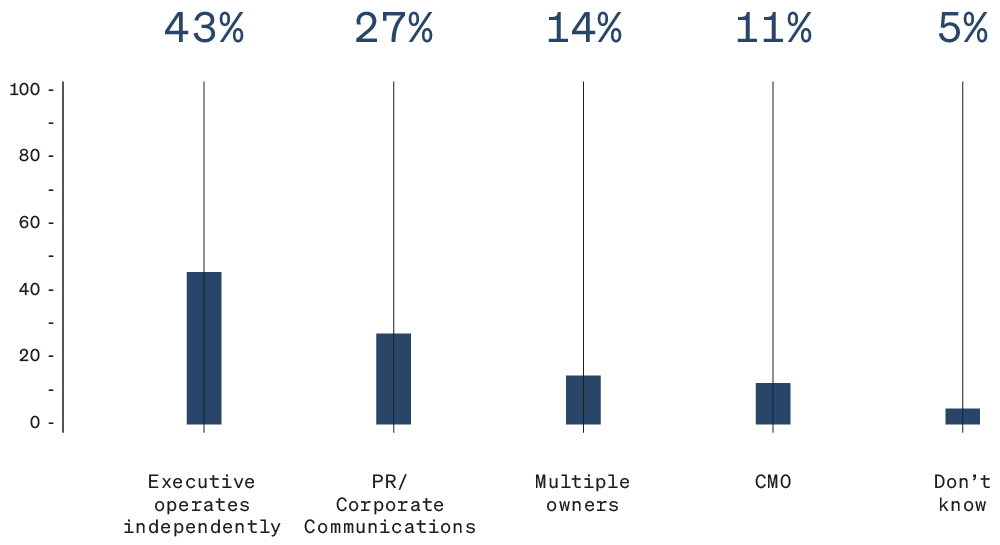 How many hours per month are spent on executive communication strategy and operations?

How do you manage the content and publishing?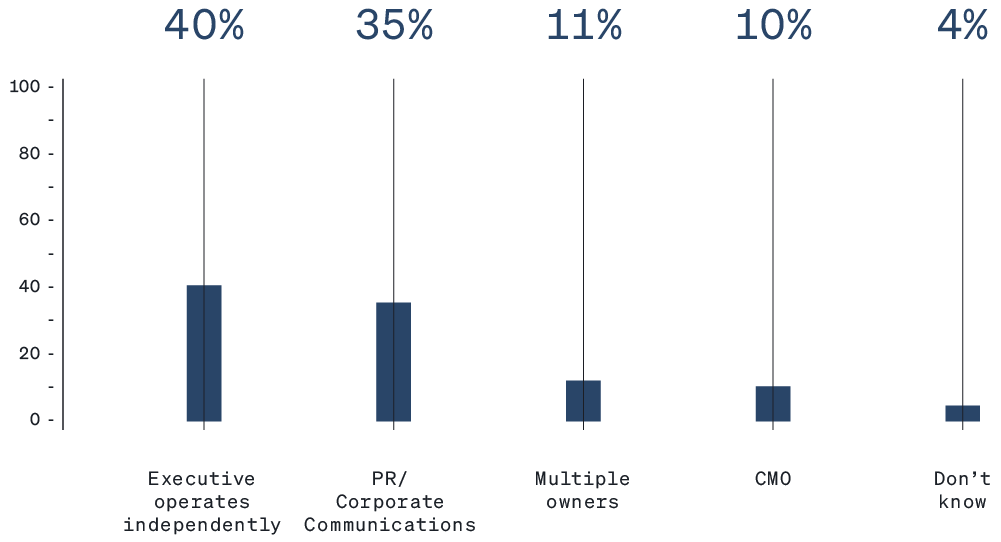 What is your primary RISK concern for executive social media use?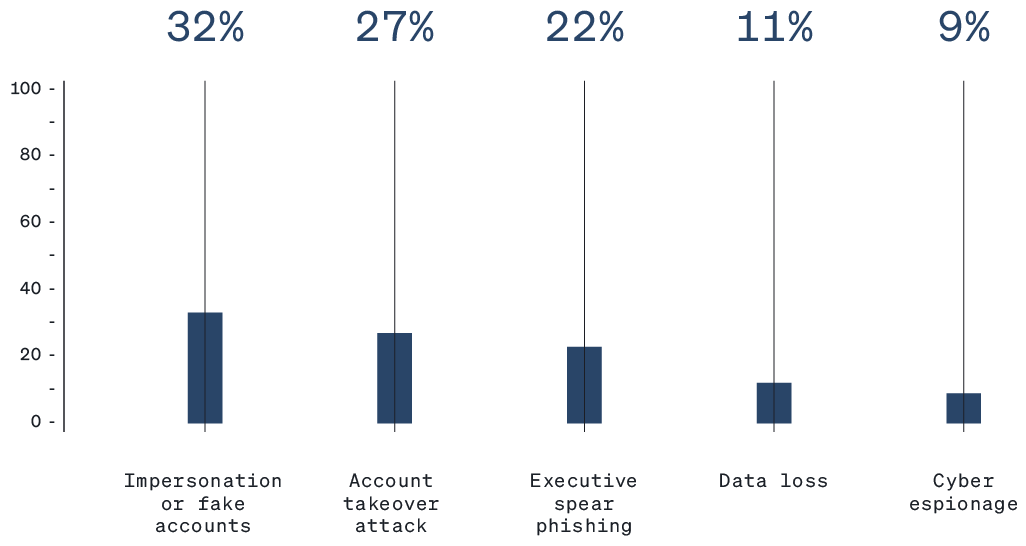 Who owns the responsibility for protecting executives' accounts?

What potential consequences would your company suffer if one or more executive social accounts was hacked?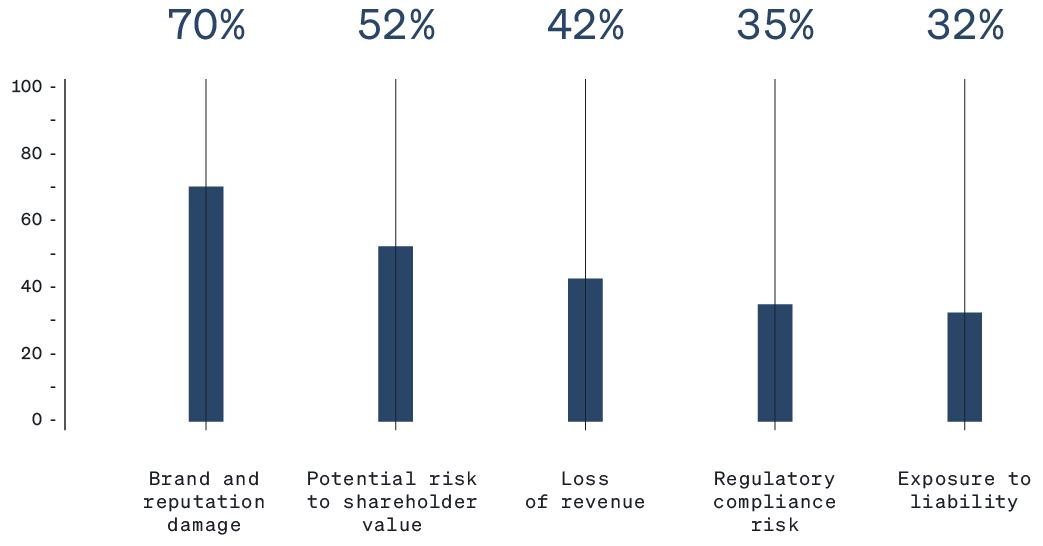 How do you manage records of communication on third-party social apps for legal readiness?


"It's not a question of if someone will try to hack your executive's account, it's a question of when, and it's PR's job to make sure we limit risk to secure the communication channel and message."


Lee Caraher
CEO & President,Double Forte, a national public relations and crisis communications firm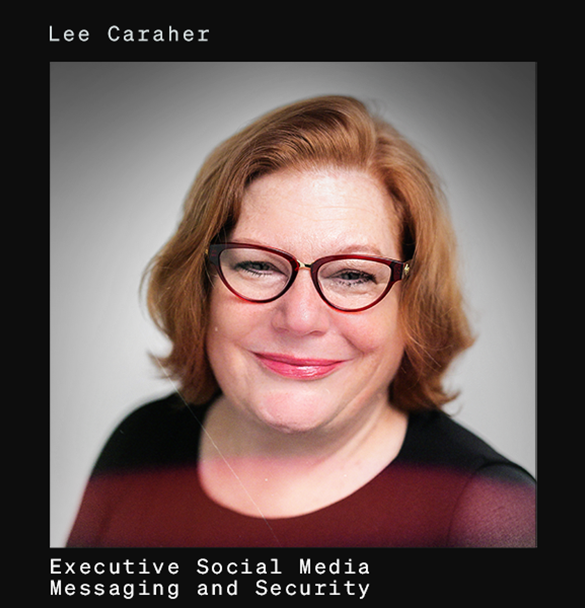 What will the role of executive communications be in 2021?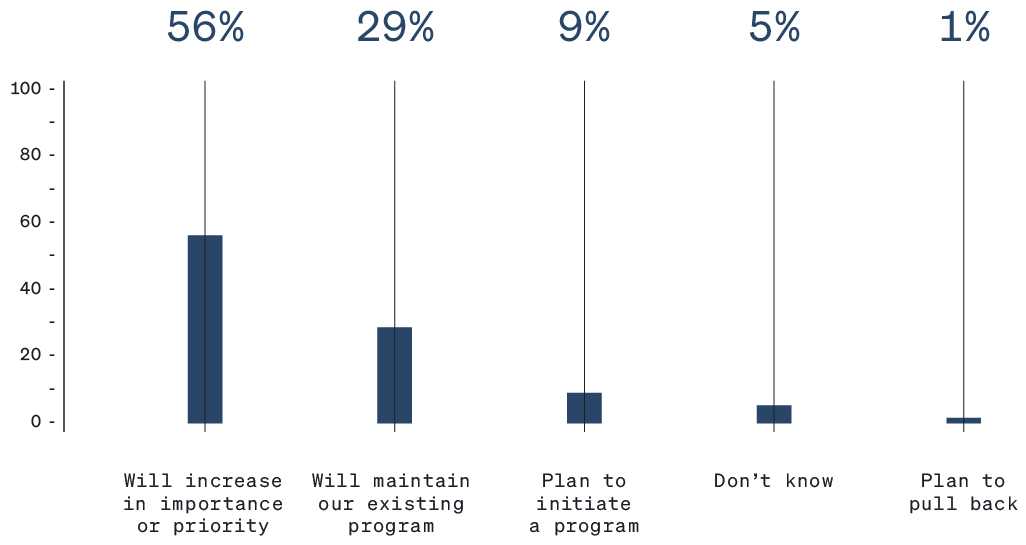 Final Words
Find out how you empower your organization to use modern communication channels securely and compliantly at scale.

Gain visibility and reduce risk, so your teams can focus on what matters: driving business growth.
Secure Human Connections
Ready to see how SafeGuard Cyber secures modern communication apps wherever they exist?