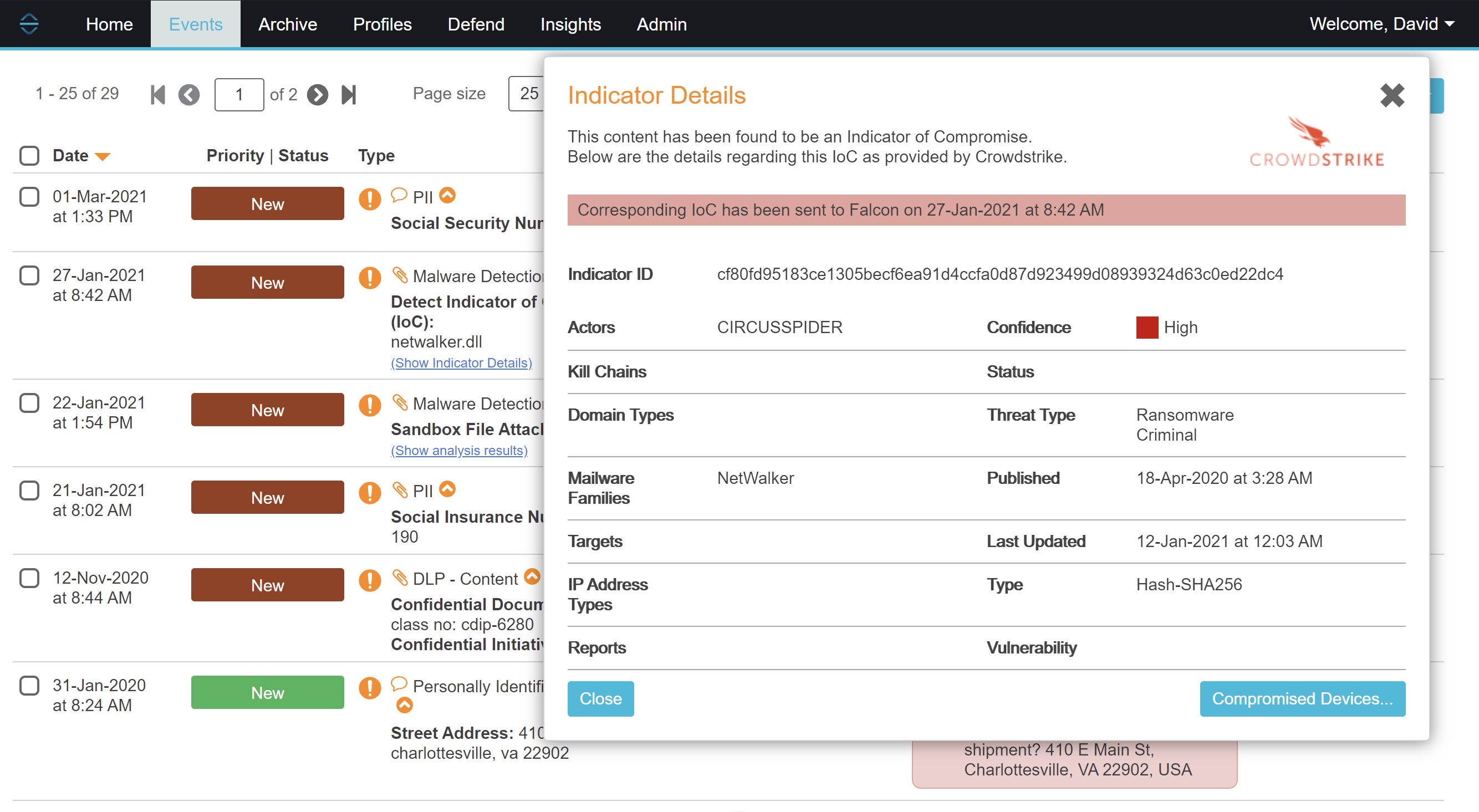 Security and compliance often do not have the controls in place to minimize the growing threat from digital platforms, including Microsoft Teams, Slack, LinkedIn, Facebook, and WhatsApp.
SafeGuard Cyber is the only platform that will give you the visibility and control over what is shared over your digital channels, greatly reducing your company's risk.
The SafeGuard Cyber Digital Risk Protection app integrates with CrowdStrike® to provide visibility into cyber threats occurring on social & digital channels. SafeGuard Cyber works through CrowdStrike Falcon® APIs to evaluate indicators of compromise (IOC) and indicators of attack (IOA) occurring on social & digital channels and coordinate joint action to remediate these threats as they occur, both in the cloud and at the managed endpoint.
How SafeGuard Cyber Helps CrowdStrike Customers
Improved Visibility
Find threat activities occurring on managed social & digital accounts
Advanced Defense
Stop malicious files before they transit from digital accounts to endpoint devices
Expanded Security
Extend digital risk protection to apps on devices where Crowdstrike's Falcon® agent isn't present
"One of the first partnerships that connects the divide of EPP and DRP, certainly on the surface and social media side. Definitely differentiated. I predicted this would eventually happen but not this quickly."
Gartner
Sr. Director
Secure Human Connections
Ready to see how SafeGuard Cyber secures modern communication apps wherever they exist?