Compliance is Mission Critical
Social Selling is Impossible Without Compliance
– Regulatory rules like FINRA 2210 stipulates that firms must:
Archive all communications
Supervise all posts AND messages for compliance
– Volume & velocity of social media makes manual review impossible
– Non-compliance is expensive
– Up to $15,000 per violation
– Possible expulsion from FINRA
– Other violations can result in lawsuits adding up to millions of dollars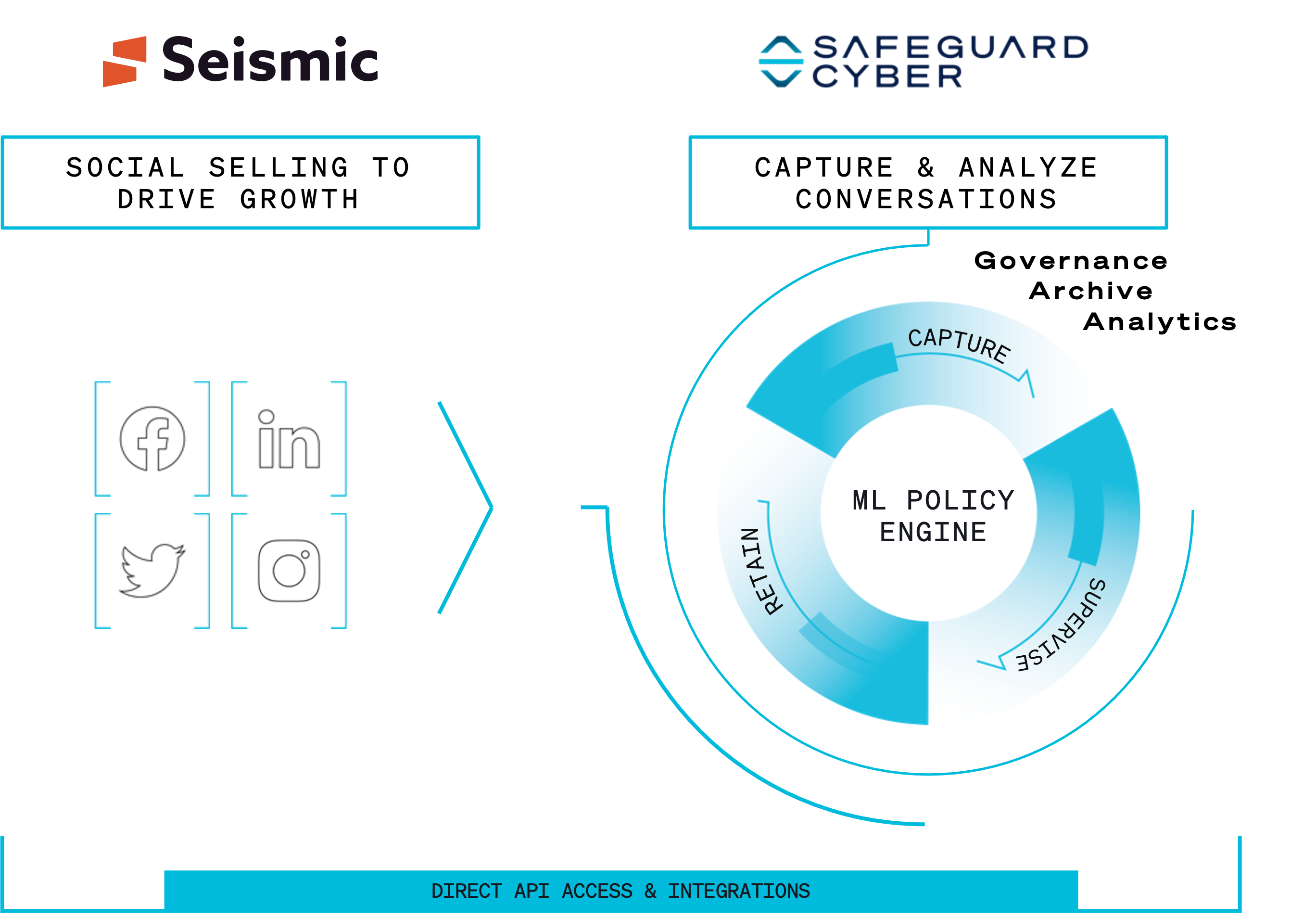 Better Together
Together with SafeGuard Cyber, Seismic LiveSocial customers are able to use social media in a compliant manner with automated policy application. SafeGuard Cyber is the only platform that will give you the visibility and control over the information shared through social media applications, greatly reducing your company's risk.
Protect Humans in your Enterprise
Compliance and Security For More Than Just Social Media
Today's enterprises often times do not have the controls in place to minimize the growing threat from digital platforms. Social media, collaboration, and mobile chat applications are outpacing email in volume of messages and content shared. SafeGuard Cyber gives you the visibility and control over the information shared on communications, like WhatsApp, Slack, and Microsoft Teams.

Ensure Compliant Social Selling
We're here to guide you. Fill out the form to speak with a compliance expert.