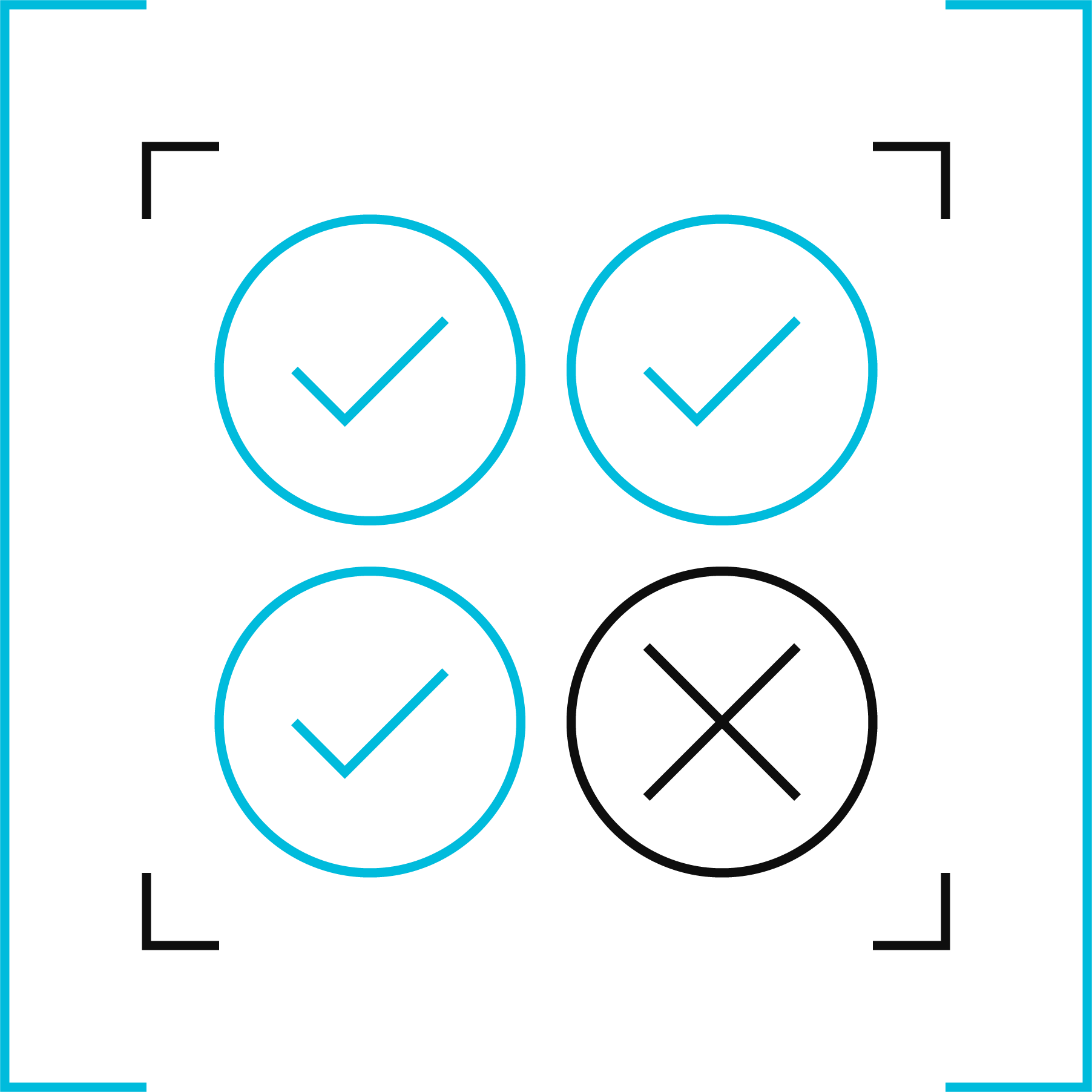 Executive Summary
The world's digital activities generate a staggering 2.5 exabytes of data every day1, enough to fill several million large hard drives. This data is the new oil, a driving force behind the global economy and one of its most valuable commodities. Just as businesses are using data to improve the effectiveness of their marketing and other processes, governments are using it to improve the delivery of their services and learn more about constituents' needs.
Facebook generates 4 petabytes of data per day2

Twitter sees over 500 million tweets per day3

LinkedIn passed 1 million users in 20154
Government agencies, along with a multitude of other entities, are tasked with the huge responsibility of keeping track of the information they hold about their citizens. Privacy and security have become the concerns of the century, and data authenticity is more important than ever when misinformation can spread through social channels like wildfire. A strong data governance framework is key and the Australian government have responded with the Digital Continuity 2020 policy.
Leading the Way in Digital Transformation: The Future of e-Government
The Digital Continuity 2020 policy was published online by the National Archives of Australia on 27 October 2015, building on the requirements covered by the Digital Transition Policy developed by the Department of the Prime Minister & Cabinet (DPM&C) in 2011. A cornerstone in the Australian government's digital transformation strategy, Digital 2020 sets the standards for data governance to protect the rights of Australian citizens while enabling the reuse of information for social and economic benefit.

The policy is built around three core principles:
Define information as an asset
Transition to an exclusively digital work process
Ensure the interoperability of information, processes, and systems

The first step towards implementing the policy begins with building an accountability and data governance framework, which includes annual reporting on the digital transformation process and establishing an information governance committee. Though these preliminary targets were due for the second half of 2016, the complete digital transformation process is slated for a target completion date of 31 December 2020. The policy effectively defines the future of e-Government as well as many of the core information management processes used across all other industries. To that end, it also serves as a valuable roadmap and guidebook for other entities seeking to modernize their data-driven workflows.
Information As An Asset
The first principle identifies information held by Australian Government agencies as a valuable strategic asset and economic resource. To that end, it considers information to be a critical component of the delivery of government services, many of which are now available through digital channels, as well as for improving operational decision-making and capitalizing on new opportunities.
Information In Digital Form
The second principle requires that all information be managed digitally by default. Today, 87% of Australian government agencies manage most of their information in digital formats, up from 30% in 2015. As such, most agencies now consider digital to be the default channel, though many have yet to migrate all information held in analog formats to digital.
87% of Australian government agencies are already managing the majority of their information digitally.
Everything Is Interoperable
Easily the most difficult to implement, the third principle governs the interoperability of information, processes, and systems to make eGovernment services easier to use while also reducing costs, maintaining information authenticity, and protecting the privacy and security of Australian citizens. The Department of Finance is working on developing a data governance framework for implementing its Whole of Government Digital Records Platform to align with the 31 December 2020 target date.
Despite being one of the primary sources of data today, social media is often overlooked when it comes to information governance. Even agencies that don't use social media still need to be aware of what goes on, if only to stem the tide of misinformation. Moreover, although the Digital Continuity 2020 policy only applies to Australian government agencies, it illustrates the need for robust social media information governance across every industry.
Twitter alone sees hundreds of millions of posts every day. Some provide useful insights, while others accelerate the spread of misinformation.
Social Media as an Asset
People are more likely than ever to leave feedback about their experiences on their favorite social media channels. For government agencies, this information may provide valuable insights into public opinion around data governance. Online feedback may also help raise awareness to certain issues with the delivery of a specific service. In other words, social media can serve as the go-to resource for feedback, testing, research, and development.
Social Media as a Responsibility
Social media content, whether private or public, still constitutes digital records and must be treated as such under an overarching data governance policy. Just as it's in a business' interest to protect its brand, it's in the government's interest to stop the spread of misinformation, which can undermine the entire democratic system. As such, government agencies, just like businesses and individuals, need to be able to act the moment misinformation appears.
Social Media and Authenticity
The dynamic nature of social media is precisely what makes it so vulnerable to disinformation or smear campaigns and other tirades of misinformation. As such, authenticity often gets lost in the chaos of unmoderated content on social media sites and third-party platforms. For this reason, government agencies and other organizations need a way to retain an authentic record or the original content posted, both for the sake of industry compliance and public record.
Overcoming the Challenge of Data Governance in Social Media
Social media has become a top communications channel for government agencies and businesses alike. The Australian Taxation Office uses Twitter for providing brief news updates and raising awareness to online scams, while the Australia Post uses Facebook for engaging its 300,000-strong community with insightful and entertaining content. Social media plays a major role in keeping citizens informed by reaching them on the channels they're most likely to be using.

Unfortunately, the use of social media in government agencies is not without serious challenges. Information can be misinterpreted, stolen and/or reused for malicious purposes, and it doesn't take much for bowdlerised or even blatantly untrue content to spread to millions of other uses within a matter of seconds. There's also the very real threat from within, as the Australian Federal Police found out when it unwittingly broadcast details of an operation to arrest a suspected North Korean agent in 20177.

Aside from the security and privacy challenges concerning social media, there's also the fact that information comes from such a disparate range of difference sources, such as blogs, forums, wikis, instant messengers, social-bookmarking and content-curation services and, of course, the social networks themselves. Since agencies are accountable for their actions and decisions, just as any independent organization is, there's a need to consolidate all data, regardless of the source, under a single data-governance strategy. There's also the pressing question of how to manage the vast scale of data creation across social media channels, which is only going to get bigger. Achieving this by manual means alone is effectively impossible, both in terms of budgetary constraints and the number of working hours required. Fortunately, the right blend of technology can help agencies overcome this overwhelming challenge.


The Role of Automation

The biggest threats facing agencies today and the data they're responsible for are human error and malicious actors, either within or outside of the organization. As data sets become impossibly large for manual processes alone to audit and archive, there's also a greater need than ever for automation in the information-governance process. Government agencies and other organizations need full visibility into their information to maintain its authenticity and guard against data leaks. Achieving this mission-critical goal requires a platform that can draw data from a wide variety of sources to proactively guard against leaks, determine the authenticity of content on third-party platforms and manage the full lifecycle of digitized information.
The enormous size of modern data sets continues to drive the need for an automation-driven data-governance strategy in modern organizations.
Data Governance

Final Words
Digital communications are changing the way governments and other organizations deliver their services, and with that comes the great responsibility of protecting data held in your care and maintaining a degree of control over your reputation. In a world where disinformation has become a global epidemic and threats to citizens' privacy and digital identity are around every corner, government agencies cannot afford to rest on their laurels when democracy itself is at stake. As the information governance and threat detection provider for a central agency in Canberra, SafeGuard Cyber offers full-spectrum digital risk protection for Australian government agencies seeking to streamline the delivery of online services. Real-time surveillance and proactive defense measures empower agencies to evaluate and respond to threats as they occur. Real-time archiving and monitoring are paired with complete audit trails, providing records for every interaction, such as replies, edits and deletions, thereby making eDiscovery easier for resolving future disputes. Find out how SafeGuard Cyber manages digital risk and simplifies data-governance.

Secure Human Connections
Ready to see how SafeGuard Cyber secures modern communication apps wherever they exist?