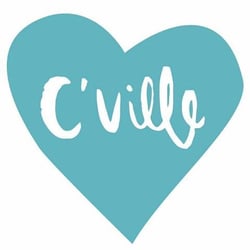 As the world knows, this weekend is the anniversary of last year's infamous "Unite the Right" rally, the largest white nationalist gathering in decades. Here at SafeGuard Cyber we want to take a moment to reflect on the event and the year since.
Our office is located on Charlottesville's Downtown Mall, right around the corner from 4th Street – now named Heather Heyer Memorial Way – the very street where she was murdered and 13 others were seriously injured. We walk past her memorial every day.
That weekend forced our community to take a much-needed hard look at our historical legacies. The protests were about more than a statue, they were about a symbol of racism and hate. A symbol used to divide and segregate our society. That division extends from the real world into the digital realm, where so many of us lead parallel lives. Social media, in particular was, and still is being used to drive a wedge into our community locally and our greater society nationally.
Much has been written about the Russian government's disinformation tactics during the 2016 Presidential election. We know bots designed to mimic supporters on both sides were deployed to foment divisive conversations online, and these tactics will likely continue to be in play during the upcoming mid-term elections. However, it is quite another thing to see these tactics focused on our own town.
Our cybersecurity platform gives us greater visibility into bad actors on social media and the dark web, and a holistic view of cross-channel activity. Our research team has been investigating how Russian-constructed bots use digital channels to engage in information warfare and try to shape the news as events unfold. As part of our research, we have built a database of hundreds of thousands of known bots, studying their behavior. There is evidence to suggest Russian bots are posing as alt-right and Antifa activists. That is, Charlottesville is being used as a proxy to sow divisions on social media that ripple out far beyond Central Virginia.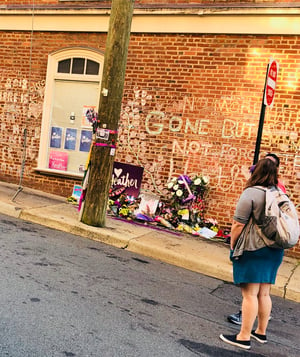 We will be publishing more in the coming weeks with respect to our bot research project.
In the meantime, Charlottesville (C'ville) is our home. We are proud to live and work in this resilient community. And we will not be cowed. Not a day has gone by that the memorial to Heather Heyer has not been adorned with flowers or newly chalked messages of hope and solidarity. When the last week's flowers wilt they are quickly replaced with fresh blooms; when this summer's frequent storms wash away the messages, new ones are written as soon as the clouds part.
Whitepaper: Download the full report,
"How Russian Twitter Bots Weaponize
Social Media to Influence and Disinform."