in SEC fines levied for record-keeping violations for personal apps like WhatsApp
Source: SEC
of organizations view compliance as a barrier to entering new markets
Source: Business Communications Report 2022
of business communication is now in digital channels outside of email
Source: Business Communications Report 2022
451 Market Insight Report: SEC Reins in Use of Messaging Apps
$1.8 billion in SEC fines have been levied for recordkeeping violations for personal messaging apps. Download the report to learn more.
Download Your Copy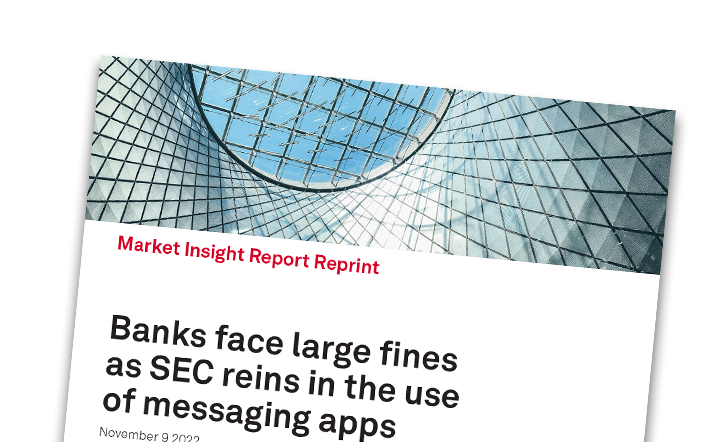 Archiving and Compliance for Digital Communications
Full Content Capture
Automate native content capture in WhatsApp, Telegram, and social media, with capture for all content including deleted messages.
Global Language Support
Apply policies consistently across all business communication channels in real-time, supporting over 50 languages.
Nothing to Install
Deep visibility with no additional agent or software. Support native user experience and BYOD use.
"
SafeGuard Cyber's solution has enabled our team to collaborate more effectively. The ease of setup and automated compliance supervision has saved us valuable time and money, so we can focus on growing our business.

"

CIO
Financial Services Organization
See How Our Customers Apply Unified and Consistent Policies


SafeGuard Cyber's customers use the platform for their archiving needs
– from ensuring product compliance to accelerating digital transformation.