For many businesses, the use of social media and collaboration apps is essential for staying connected to customers and employees alike. From Facebook to LinkedIn to Slack, these apps let us connect on any device and are especially important in the new age of remote work.
Every business needs social media. It's a critical part of transacting in the modern world, whether you're selling on Facebook or networking on LinkedIn. And while social media is critical to customer engagement and growing a business, it also opens an organization to security risks. These networks are among the easiest platforms to exploit.

Cybercriminals routinely use social media for carrying out spear-phishing attacks or conducting research into potential victims for use in targeted social engineering. While social media is a powerful, important force in growing a brand, it can create a cybersecurity liability. To protect themselves, businesses must manage the new digital risks on social media by gaining enhanced visibility into official and unofficial channels as part of an overarching security strategy.
What are some of the ways you can secure your social platforms and everything connected to them? Here's what five industry experts and thought leaders have to say about protecting your brand's social media accounts.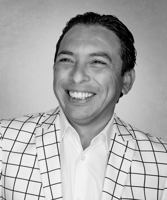 Brian Solis, Author, X: The Experience When Business Meets Design & Lifescale
LinkedIn | Twitter

A Global Innovation Evangelist at Salesforce, Brian Solis' presence in the world of business tech is even bigger than this title suggests. He's the author of eight books about the relationships between business and evolving technologies. As a result, Brian knows a thing or two about social media's role in success. His insights on social media for businesses stem from anthropological study of these channels. In an article published on his personal blog, Brian writes:

"Social media opened a door for businesses to become more social. But social isn't just about technology, it's a way of life. It's a series of digital platforms that form social constructs that also introduce new social contracts. To earn relevance requires 'social' to become a pervasive philosophy, to participate in these new social contracts willingly and with added value. It becomes a way of business and a way of life."

When we consider social media becoming an integral part of modern business, protecting a brand's identity and reputation becomes paramount. An account hack could deplete any social currency your business earns and leave you with a lack of trust from followers.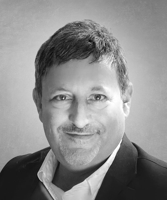 Chuck Brooks, Forbes Contributing Writer, Graduate Professor at Georgetown University, President of Brooks Consulting International
LinkedIn | Twitter
Named one of the "Top 5 Tech People to Follow on LinkedIn," Chuck Brooks spends his days preaching the importance of risk mitigation and cybersecurity compliance. His advisory expertise has helped enterprise companies re-assess their approach to cybersecurity. When it comes to social media, Chuck knows how widespread phishing and hacking attempts are. His advice? Stay vigilant and protect yourself against phishing attacks:

"If you are a small business or an individual, it is not a bad idea to invest in anti-phishing software. It adds another barrier. I also recommend monitoring your social accounts and credit accounts to see if there are any anomalies on a regular basis. And if you are with a larger company, consider getting anti-phishing training."

Chuck acknowledges that cybercriminals are sophisticated and creative. An ounce of prevention is worth a pound of cure—and it starts by safeguarding and monitoring social accounts for digital threats and anything out of the ordinary.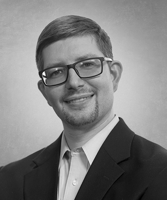 Eric Vandenburg, Vice President, Cybersecurity at Technology Concepts & Design Inc. (TCDI)
LinkedIn | Twitter
One of the leading authorities on the subject of ransomware, Eric Vanderburg helps organizations zero-in on data vulnerabilities, so they can avoid paying the price for them (literally). He recognizes the role of data as currency, which is why it's so appealing to businesses and hackers alike. And what better place to mine for data than a place where people freely share it? Eric cautions us to beware of social engineering on social media: a practice designed to coax data out of us, to be used against us.

"Criminals use social media to steal personal information such as logins and passwords from people in an attempt to commit identity theft. The primary method used is to send fraudulent links across followers/friends of an account in hopes of people clicking on the link which will then log the password and login of those users."

Social engineering is a threat vector commonly used to steal or compromise credentials, leading to unauthorized access of an account or network. The sooner an enterprise can detect and respond to a social engineering attack or other threat targeting social media, the less likely they are to pay for it.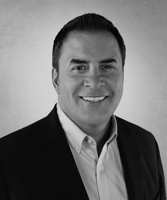 Mark Lynd, Top 10 Globally Ranked Thought Leader and Keynote Speaker for Cybersecurity, AI and IoT
LinkedIn | Twitter
Mark Lynd is a voice for cybersecurity in the growing age of the internet of things (IoT). He recognizes the increased potential for vulnerability that comes with every new connection in a business' expanding network of devices, software, apps and other integrations. His work with Netsync Network Solutions (Netsync) gives him firsthand experience in threat assessment at every level—from hardware hacks to sophisticated software exploitations. His advice for safeguarding yourself is to stay agile.

"The threat landscape is expanding and bad actors are relentlessly evolving more sophisticated, farther-reaching attacks. To put it bluntly, if your business uses the internet in any way, cybersecurity is a critical concern. Every business should have a multi-layered, ongoing, continuously-updated security strategy."

Multi-layered defenses for cloud-based applications can protect key business communications and IP from exfiltration. It is imperative to gain visibility and quickly detect and respond to threats on the social media apps your brand and employees use.
Paula Piccard, Founder of Spotrus
LinkedIn | Twitter
A fierce advocate for small business cybersecurity, Paula's experience helping brands grow their social presence has given her an inside look at how important it is to secure their accounts. Her work with everyone from social sellers to executive leaders shows that hackers will target anyone they think they can leverage. She encourages businesses to embrace emerging technologies designed to layer security atop their social accounts.

"We are developing cybersecurity for the ecosystem we know right now. At the same time, we must reflect on how outdated our security solutions are in the present moment and how advanced are hackers and the cyber-attacks. Cybersecurity needs to advance to the comparable level of the technology we have currently."

Paula realizes the continued evolution of technology and the role social media plays in adoption. She encourages us to take this same approach to embracing cybersecurity tools.
Case Study: Learn about how a leading cybersecurity enterprise
protects its brand value by securing social accounts
Be proactive in safeguarding social media accounts
Regardless of your reason for engaging on social media, every business needs to remember that these platforms are a treasure trove of opportunity for hackers. The good news is, there are plenty of ways to protect yourself—and plenty of cybersecurity evangelists preaching best practices.

Follow the tips from the five experts above as you seek to secure your profiles. A mindful approach to social media cybersecurity will protect you from the fallout of a compromised account and any other headaches that come with it.

Safeguard Cyber is dedicated to protecting social media, mobile chat, collaboration, and enterprise applications. Request a demo to see how the platform works.