Securing Human Connections
In this new Issue Paper, Metrigy Research analyzes how companies are adopting workplace collaboration platforms. Find out what sets successful teams apart, and how collaboration tools are driving revenue and productivity gains.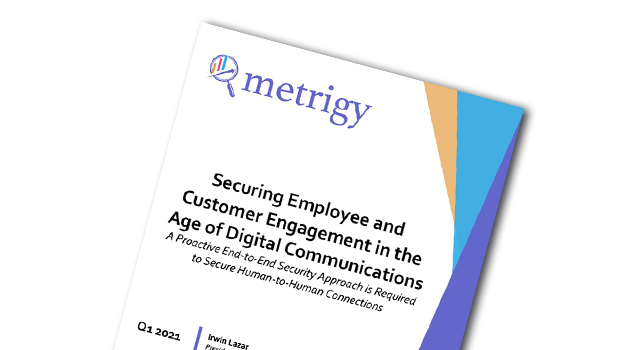 Executive Summary
The rise in work-from-anywhere environments has led to a rapid expansion of the way companies communicate internally and externally. Download this report to learn more about the trends and best practices for security teams from data gathered from 476 companies in 11 countries, across 54 industries. See what sets successful teams apart.
Almost 68% now use team collaboration apps internally and with business partners and customers.

Just 40.8% of companies have a proactive security plan governing workplace collaboration today.

How are successful companies driving revenue with better workplace collaboration?
Workplace trends and risks necessitate a proactive strategy for workplace collaboration and customer engagement security, one that not only implements consistent policies across applications and channels, but that also leverages tools to reduce cost and management complexity of policy enforcement.
Download Metrigy Issue Paper