We talk with Laura Galante, Founder of Galante Strategies and Senior Fellow at the Atlantic Council, about how cyber warfare effects extend the geopolitical sphere. We discuss how bad actors infiltrate private enterprise, and her reasons for jumping into politics as she runs for the House of Delegates in Virginia's 18th district.
Guest: Laura Galante, Founder, Galante Strategies & Sr. Fellow, Atlantic Council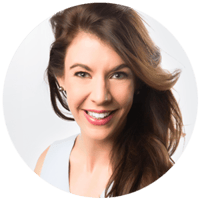 Recognized as a leading authority on cyber threats, information operations, and intelligence analysis, Laura founded Galante Strategies in 2017 to equip governments and corporations to respond effectively to cyber and information threats. Recent work has included: developing an operational cybersecurity framework for the Ukrainian government; briefing the US experience combating advanced cyber threats to the Italian government, financial sector and trade associations.


A Senior Fellow at the Atlantic Council's Cyber Statecraft Initiative, Laura previously served as the Director of Global Intelligence at the cybersecurity company, FireEye Inc. (formerly Mandiant). Her work included exposing nation state and criminal cyber operations.