PREVENT YOUR SENSITIVE DATA FROM BEING LEAKED THROUGH UNAUTHORIZED THIRD-PARTY CHANNELS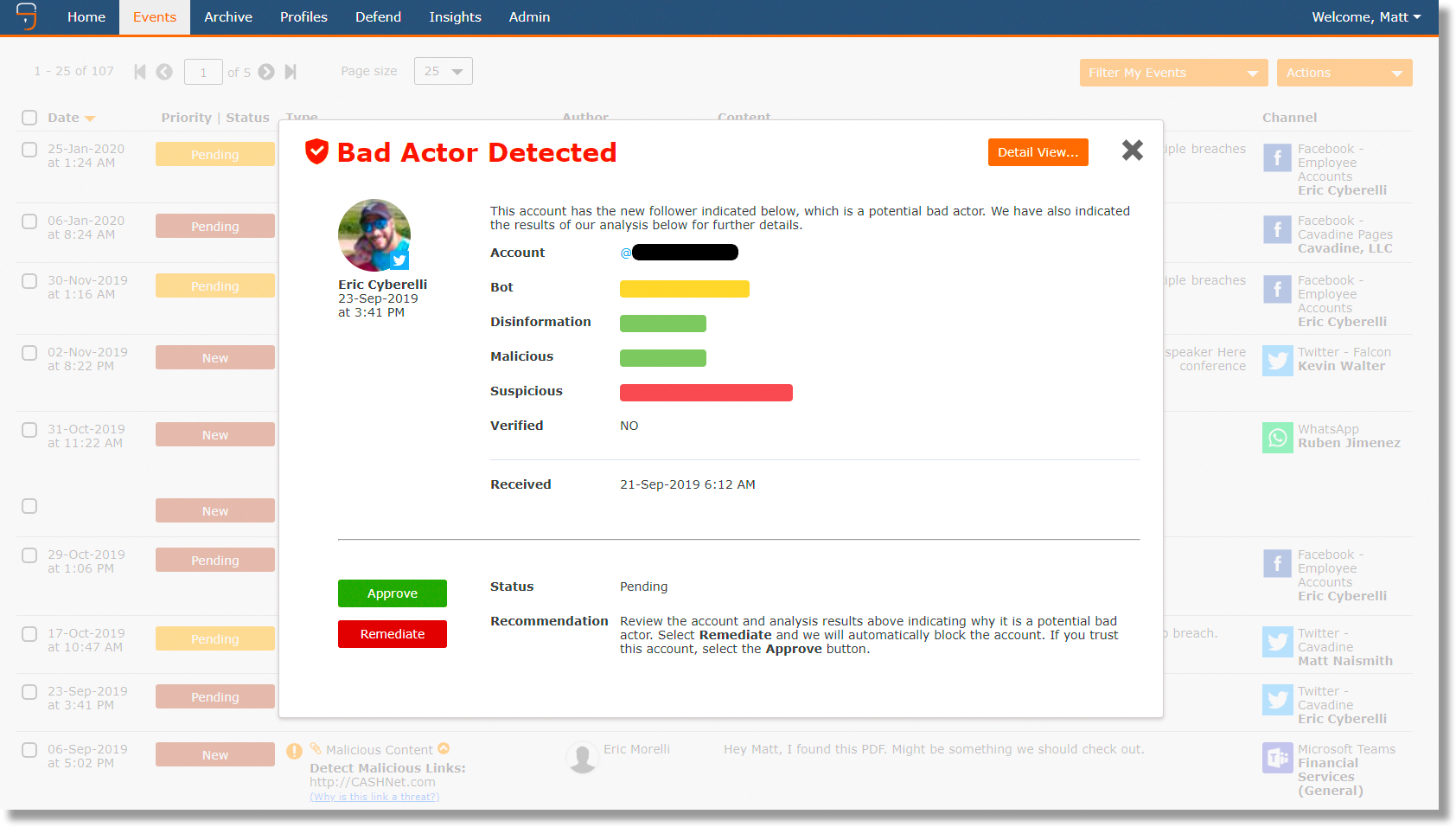 DETECT AND QUARANTINE SUSPICIOUS CONTENT
Monitor social and digital accounts for suspicious outbound account activities including malicious messaging, transmission of malicious attachments and links, high number of connection requests, data leakage of critical documents, and suspicious profile changes. Automatically quarantine posts, and notify teams in real time and take immediate action.
CENTRALIZE ACCOUNT MANAGEMENT
Control account access from one central platform. Full audit trails capture a complete digital record of communications, including unauthorized account access.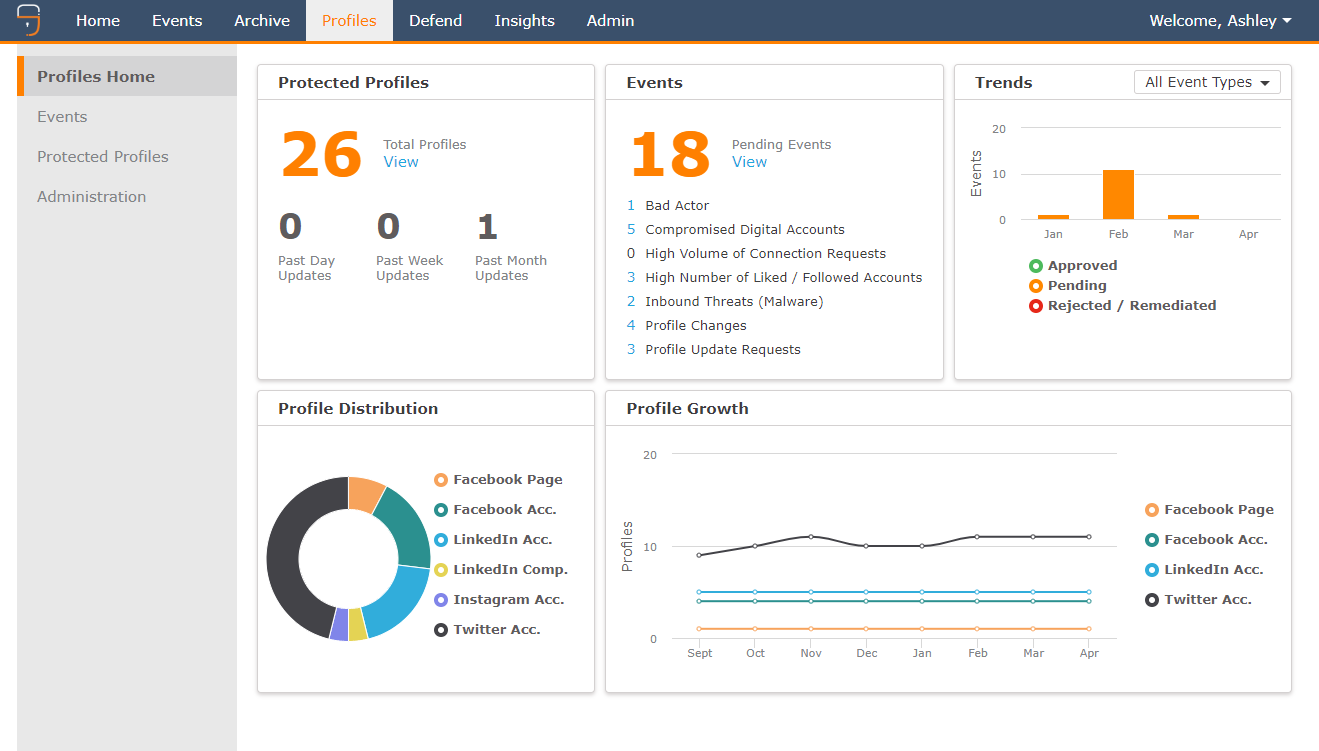 PREVENT DATA LOSS
Stop unauthorized data from leaving your organization. Identify potential threats across key communication channels, whether malicious or accidental. Remediate account compromises before data is stolen. Scan the deep/dark web for data that shouldn't be there.
ENSURE COMPLIANCE
Protect all communications across your social media and digital channels. Our advanced policy engine detects compliance violations in real time, in over 50 languages.