We speak with Merle Maigre, former Director at the Cyber Security Defense Center of Excellence for NATO, about her latest role as Executive Vice President of Government Relations at Cybexer. We also discuss the multidimensional threat that social media poses for information warfare and infrastructure attacks.
We also interview our intern, Anjali Chauhan, about her experience working with SafeGuard Cyber. We talk about her views on social media have changed, as well as her future plans.
Guest: Merle Maigre, EVP of Government Relations at CybExer Technologies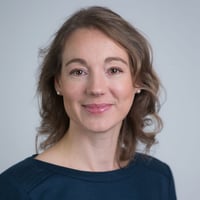 Merle Maigre, former director of the NATO Cooperative Cyber Defence Centre of Excellence in Tallinn (NATO CCDCOE); executive vice president for government relations at CybExer Technologies, an Estonian cybersecurity firm specializing in cyber training and large-scale cybersecurity exercises. Before joining CybExer Technologies, she served as director of the NATO Cooperative Cyber Defense Center of Excellence in Tallinn, responsible for the annual Locked Shields cyber defense exercises and the CyCon annual conference on cyber warfare. She is also a non-resident fellow at the Hudson Institute, where she focuses on cybersecurity, international relations, and defense policy.