of breaches in the last year involved an element to exploit a human vulnerability
Source: Verizon DBIR 2021
of organizations view compliance as a barrier to entering new markets
Source: Business Communications Report 2022
of business communication is now in digital channels outside of email, a 17% increase since 2020
Source: Business Communications Report 2022
451 Market Insight Report: SEC Reins in Use of Messaging Apps
$1.8 billion in SEC fines have been levied for recordkeeping violations for personal messaging apps. Download the report to learn more.
Download Your Copy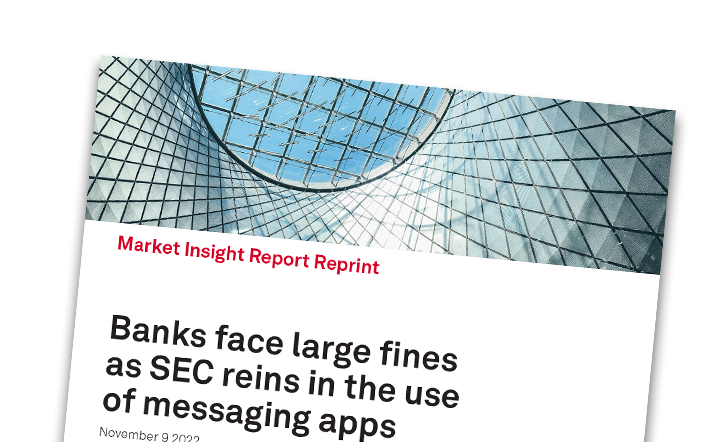 "Banks are always looking for ways to engage and communicate quickly with customers. Social media allows them to do that. And, SafeGuard Cyber empowers banks to ensure compliance for social media communications. The platform is easy to use, and the ability to quickly pull reports is essential for companies as heavily regulated as banks."
Jill Williams
Owner and Social Media Marketing Manager
How Our Customers Protect Modern Communications
Initiatives SafeGuard Cyber Supports
Digital Transformation
Enable efficient collaboration across global teams and greater business agility with new communication technologies that support innovation.
Regulatory Compliance
Mitigate regulatory risk in your business communications ecosystem while reducing oversight costs by up to 80%.
Zero Trust
Extend Zero Trust to include human interactions across communication channels to protect your operations and IP.