Organizations that reported being hit with ransomware in 2021
Source: 2022 Ransomware Survey
Organizations experiencing malware activity that spread from one employee to another.
Source: Malware Statistics and Facts 2022
Estimated cost of global ransomware damage by 2031
Source:2022 Cybersecurity Almanac
Complimentary Report: How to Respond to the 2023 Cyberthreat Landscape
According to Gartner's 2023 Report, microtrends in phishing techniques mean organizations will need to adapt to higher volumes of phishing attacks coming from multiple channels.
Download Your Copy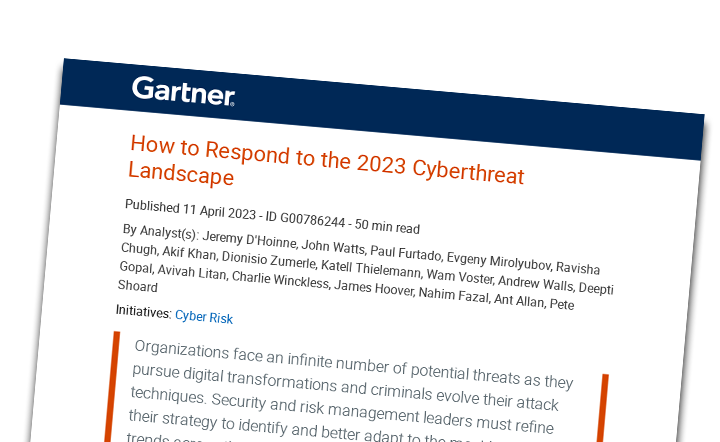 Prevent Ransomware in Business Communications
"We were up and running within minutes, not hours...We were ingesting email, and alerting on anomalous communications in under 10 minutes."
Head of Security
Healthcare Organization
of the billions of records breached in a year that are compromised via insiders, both malicious and accidental
Source: Security Intelligence
amount cybercrime will cost victims globally this year, up from $3 trillion in 2015
Source: Cybersecurity Ventures
enterprise IT and security professionals citing that unsanctioned apps are their biggest security and compliance concerns
Learn How Organizations Stop Malware and Ransomware
Whitepaper
Beyond Email: New Business Communication Risks | SafeGuard Cyber
April 03, 2023
Read Risk Report
Whitepaper
Contextual Analysis: Stopping New Cybersecurity Threats | SafeGuard Cyber
April 21, 2023
Read More