Email compromise resulting from phishing
Source: Verizon 2022 Data Breach Investigations Report
Financial losses due to email compromise
Source: FBI Internet Crime Report 2021
Growth rate of BEC attacks estimated from 2022 to 2027
Source: Markets and Markets Research
Complimentary Report: How to Respond to the 2023 Cyberthreat Landscape
According to Gartner's 2023 Report, microtrends in phishing techniques mean organizations will need to adapt to higher volumes of phishing attacks coming from multiple channels.
Download Your Copy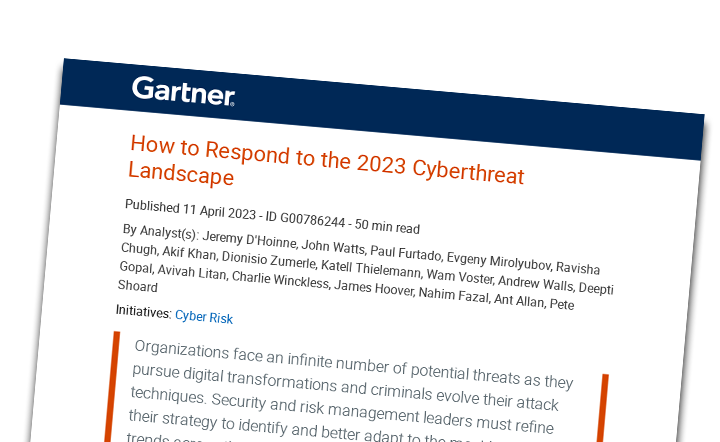 Prevent Business Email and Communications Compromise
"Some organizations view cybersecurity, and sometimes subsequently compliance, as a cost center rather than an investment. For those that value cybersecurity for the investment that it is, the SafeGuard Cyber Security platform is a must-have tool in any organization's security infrastructure."
Director Of IT, Security, & Compliance

of the billions of records breached in a year that are compromised via insiders, both malicious and accidental
Source: Security Intelligence
amount cybercrime will cost victims globally this year, up from $3 trillion in 2015
Source: Cybersecurity Ventures
enterprise IT and security professionals citing that unsanctioned apps are their biggest security and compliance concerns