in losses over the last five year to BEC-related invoice fraud
Source: FBI IC3 report
organizations reporting that their Accounts Payable units were targeted by scams in 2021.
Source: 2022 AFP Payments Fraud and Control Survey
organizations in 2022 experiencing fraud, corruption or other types of economic fraud.
Source: PwC's Global Economic Crime and Fraud Survey 2022
The Enterprise Email Security Landscape, Q1 2023
According to Forrester's Security Survey, 2022, 36% of security decision-makers who experienced an external attack named phishing or social engineering as the source.
Download Your Copy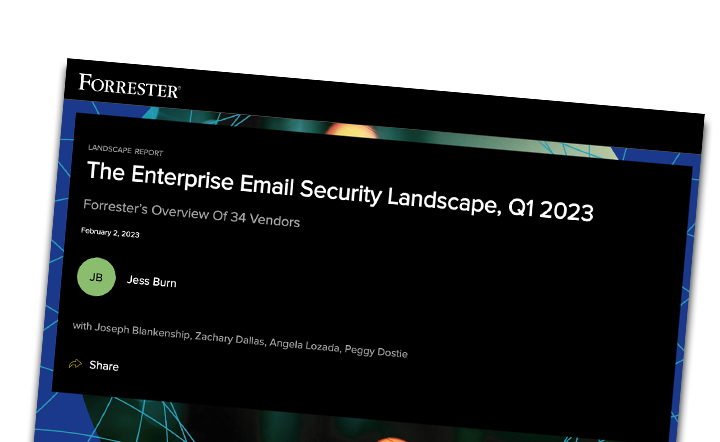 Stop business communication compromise (BCC), payment and invoice fraud.
"Communication is critical infrastructure to any business"
Head of Security
Healthcare Organization
of the billions of records breached in a year that are compromised via insiders, both malicious and accidental
Source: Security Intelligence
amount cybercrime will cost victims globally this year, up from $3 trillion in 2015
Source: Cybersecurity Ventures
enterprise IT and security professionals citing that unsanctioned apps are their biggest security and compliance concerns
Stop Social Engineering Attacks that Lead to Invoice and Payment Fraud