of enterprise IT and security professionals citing that unsanctioned apps are their biggest security and compliance concerns
of enterprise and IT and security professionals cite data loss as their biggest cyber safety concerns
See How Customers Protect Human Connections
Metrigy analyzes how companies are adopting workplace collaboration platforms.
Find out what sets successful teams apart.
Download Now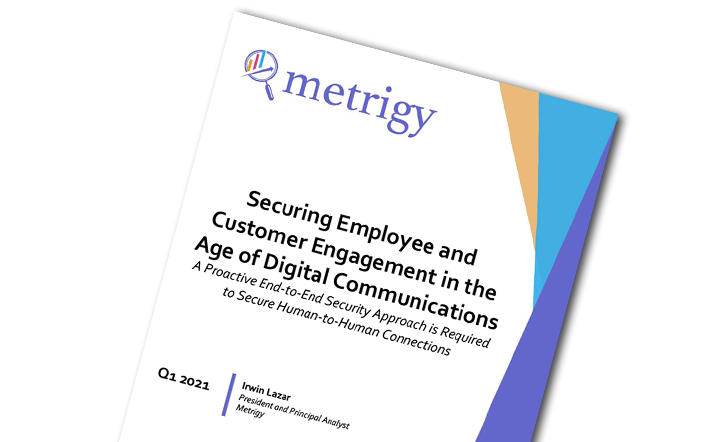 Secure Communication and Collaboration to Drive Growth
Security and Compliance
You set the rules and we do the rest. Gain detection and response capabilities to mitigate risks including data loss, malware, and compliance violations
Secure Digital Transformation
Use new technology to engage with customers wherever they communicate. Gain business agility with seamless security and rapid time to value.
Protect Your Brand
Prevent brand fraud and impersonation on your cloud applications. Protect your executives and employees from attacks that can compromise your organization.
Ready to Get Started?
Ready to see how SafeGuard Cyber drives business transformation?